Turning Data into Dollars
Our customers have a singular focus when it comes to our products and services: uptime. They're making money as long as our machines are running at their peak performance. At Caterpillar, it's all about the customer experience. With data analytics solutions, we're working to create a predictive maintenance mentality – regular care before a failure occurs and a machine is sidelined. In other words, it's more money back in our customers' pockets. Data innovation labs and strategic partners are working toward making this happen for our customers.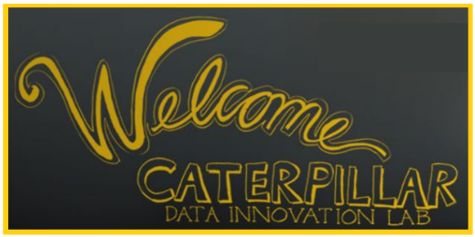 DATA INNOVATION LAB
Want to work at the lab? Watch the interactive video to learn more about our students, projects, and facilities.